Here's some photos from our trip down the Toccoa River last weekend. The rains were heavy all week and gave us just enough flow to pull this trip off.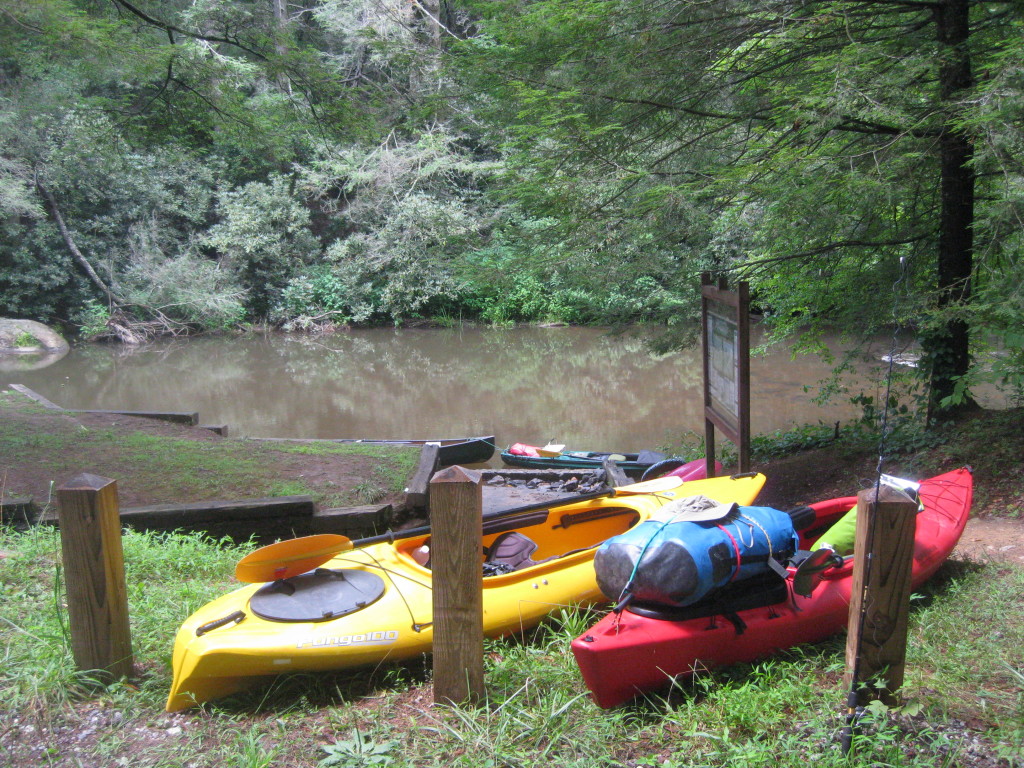 This is the put-in at Deep Hole Campground near Suches, GA. It was only $3 to park here overnight.
Aw crap – lost the drain plug to my boat. Here's the duck tape job to keep the water out. Phillip, Rob and I all got pinned against a tree and since I was the last in line – the river took me out first. It also claimed my drain plug and fishing pole.
Here it is .. the famed Benton MacKaye Trail suspension bridge over the Toccoa River. The boys scout the rapids below before we kayak under it.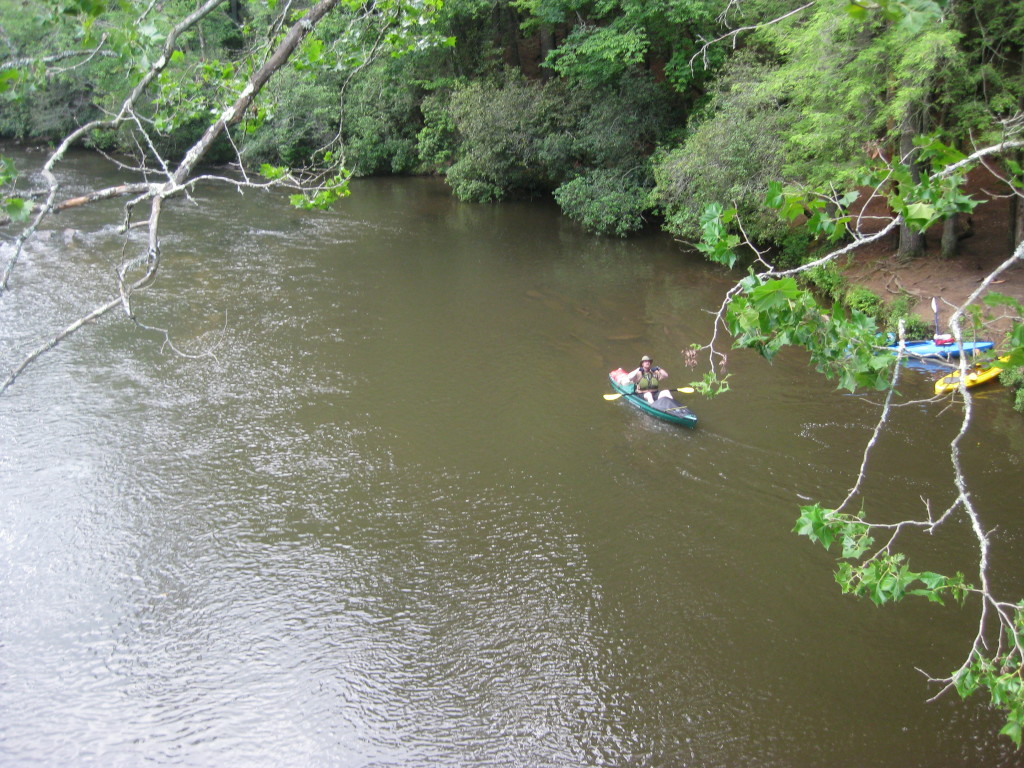 First up for the big rapid is Pratt. Here he is below the Benton MacKaye Trail suspension bridge – getting one last look.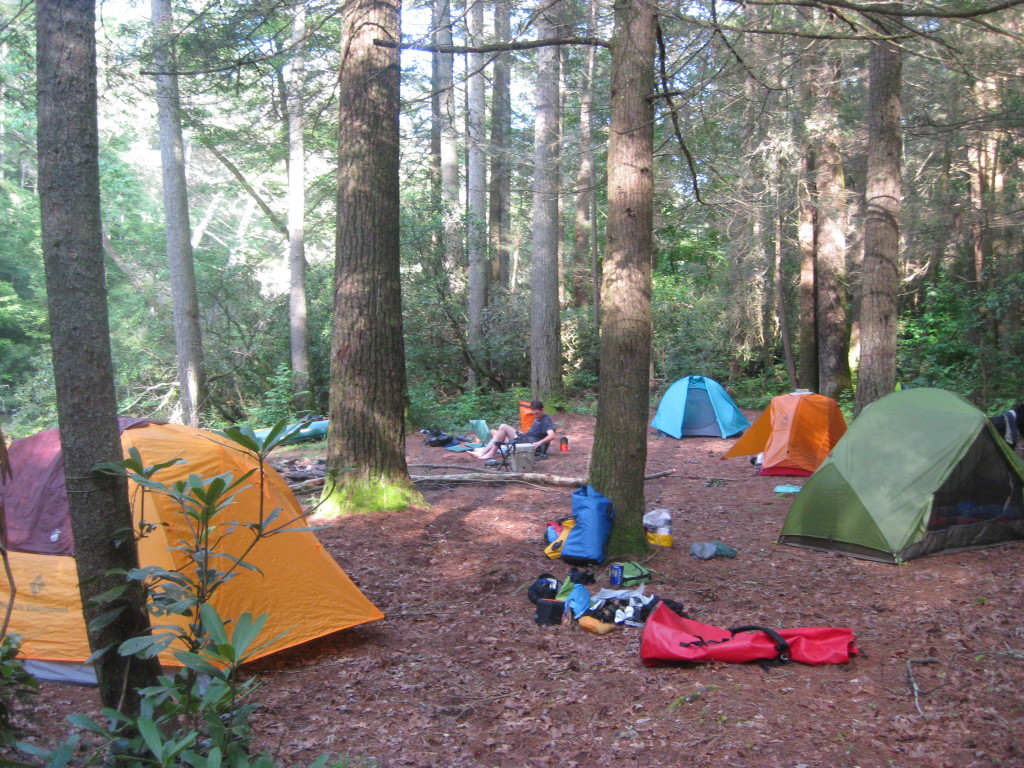 Our campsite along the Toccoa River.
Kayaking the the Toccoa River in the Chattahoochee National Forest just past our campsite.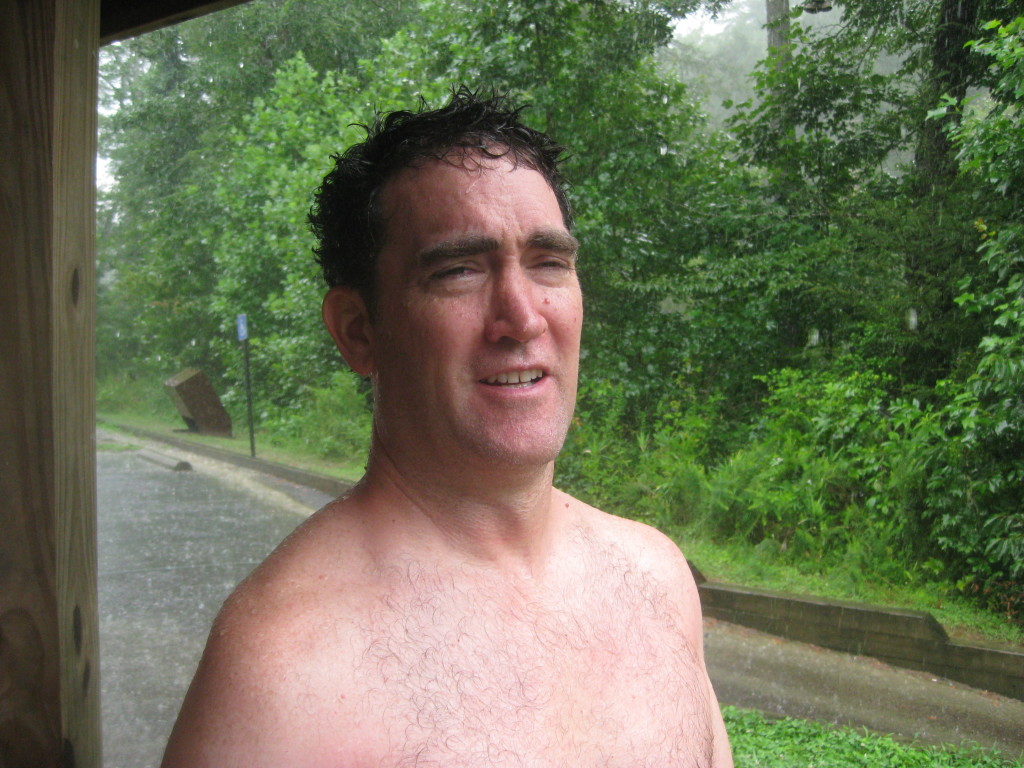 The Rooster got a soaking when we pulled out at Sandy Bottoms. (Well actually – we all did).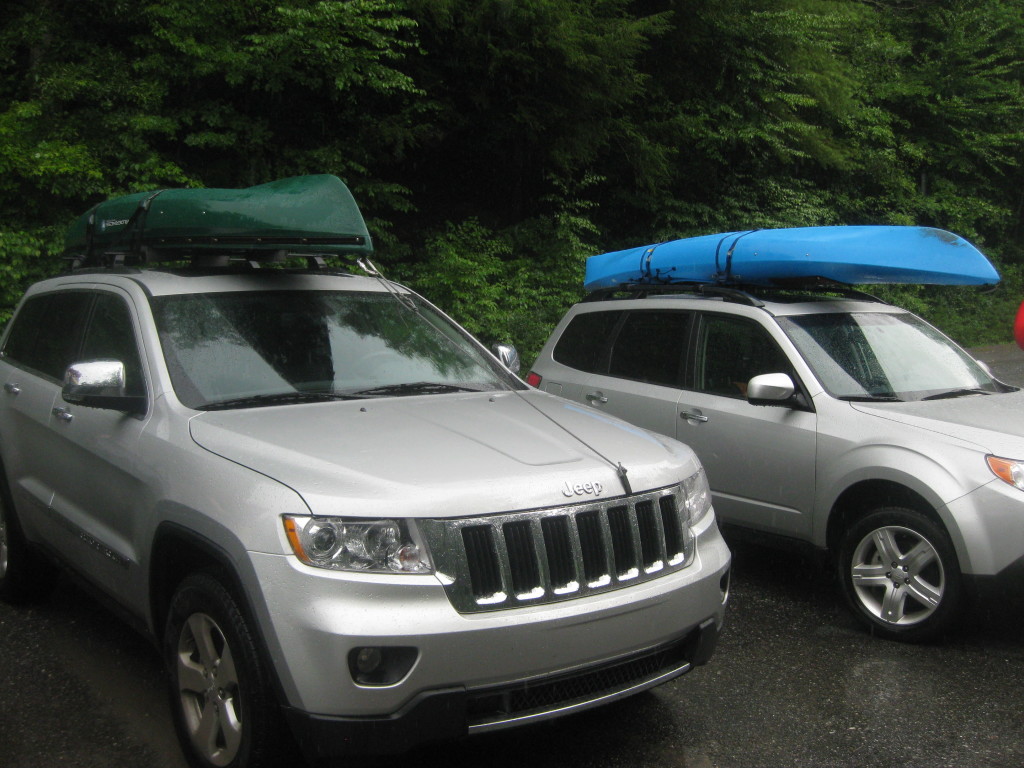 Kayaks loaded up at Sandy Bottoms and ready for the trip home.